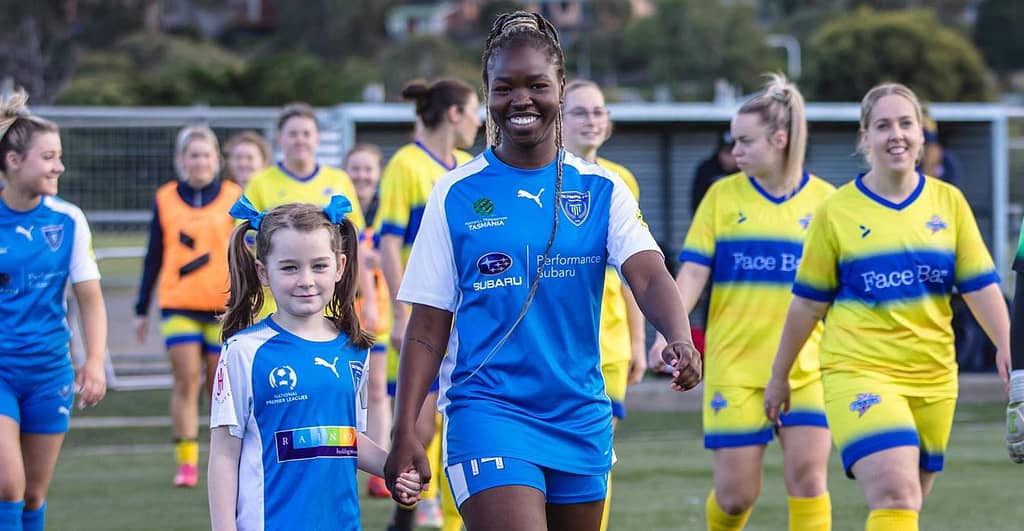 To be a club that festers a culture of development, growth, self improvement in a high performance environment, providing a pathway for all who enjoy football.

We aim to create a sustainable community program focused on increasing participation in football, engaging our diverse Tasmania community.

Our Programs come together under the banner of OUR GAME, OUR COMMUNITY.
Spanning six decades Olympia FC have been leaders in Tasmanian Football.
Olympia FC fields teams in Senior, youth and junior divisions, in both men's and women's competitions. The club play their home games at Warrior Park on the eastern shore of Hobart. This has been the clubs home since the start of the 2011 season.
Olympia was formed in 1960 as a place for the then Greek immigrants to congregate and have a common interest for their community being football.  

For the first part of our history Olympia FC had been predominantly represented by players of ethnic Greek background. ​This changed and evolved quickly as Olympia FC became a multi-cultural club welcoming player's members and supporters from all parts of the world.
Of this we are very proud.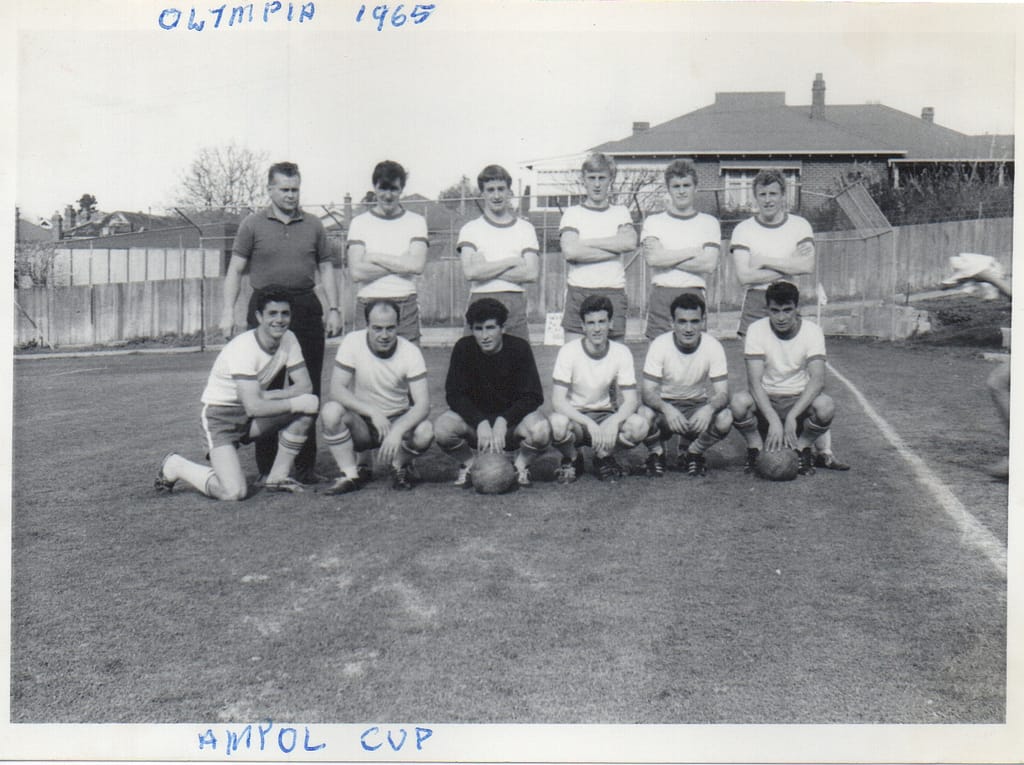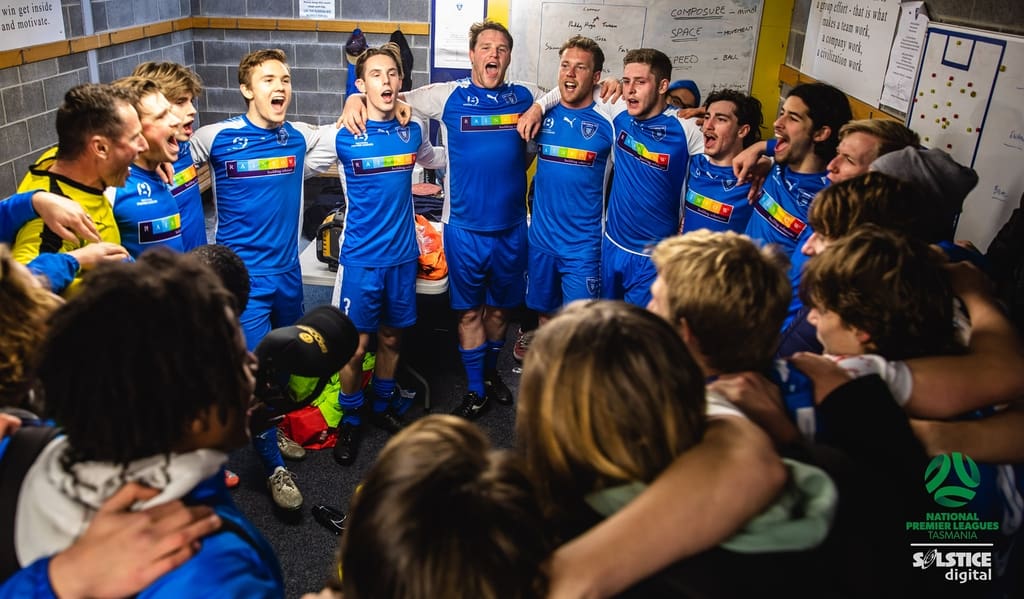 Olympia has a pathway for both male and female players, from our Mini Warriors right the way through to our senior NPL & WSL levels. With this including our Junior and Youth Academies, as well as an All Girls Program. And then for our more social senior players that just love to have a good kick around and score some goals on the weekend, there is the option for this as well.

Check out the full Olympia FC pathway PDF for more information.
State Championship: 1964,1965,1966,1967,1968,1987,1996, 2015
State Championship Runners-up: 1963
Southern Premierships: 1963,1965,1966,1967,1968,1987,1988
Southern Premier Runners-up: 1964,1969
Milan Lakoseljac Cup Winners: 1964,1968,1972,1988,1995, 2013, 2017
Milan Lakoseljac Cup Runners-up: 1963,1965,1967, 1975, 2011
Summer Cup Winners: (1975,1998,1999,2005, 2013, 2014, 2015
Summer Cup Runners-up: 1983,1987
Cadbury Charity Cup Runners-up: 1987
Cadbury Trophy Winners: 1986
Cadbury Trophy Runners-up: 1987,1988,1990,1991
DJ Trophy Runners-up: 1977
Falkinder and Association Cup Winners: 1963,1966,1967
Falkinder and Association Cup Runners-up: 1965
Association Cup: (1961,1965,1966,1967
Lloyd Triestino Cup Winners: 1975
Lloyd Triestino Cup Runners-up: 1973,1974
Bohemian Cup Runners-up: 1986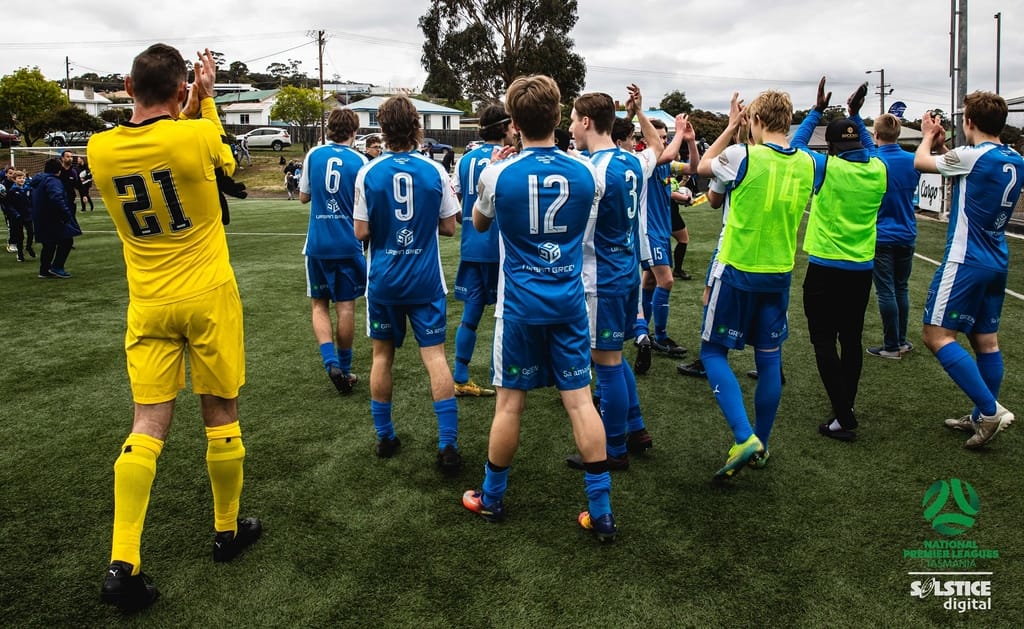 We've got an open door policy here at Olympia, meaning whatever's on you mind we'd love to hear from you – good or bad.